Ctrl-P
This command allows you to print data from the database to a printer.

You can use an internal report or make your own reports with help of designer.
For more information see section Designer.
The internal report does not print information from memo fields. If you would like to print information from a memo field, then you should print it from the Memo Editor or make your own report.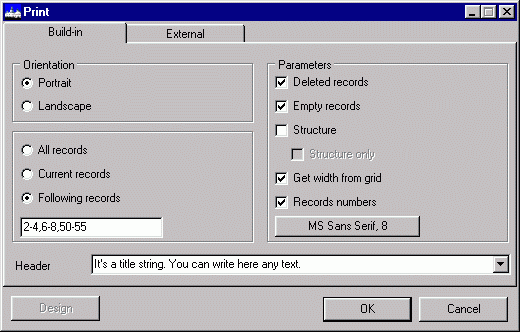 Select necessary options and click "OK" for printing.
Button "Report" allows you to choose an existing report on the disk.
Button "Design" allows you to edit existing reports or create new reports.