DBF to CSV Converter for Mac

DBF to CSV Converter ermöglicht die Konvertierung ihrer dbf Dateien in das .csv (Komma-separiertes) Format.
Als Trenner können Tab, Semikolon etc. verwendet werden. Weiterhin können Optional die Feldinhalte in Quotes gesetzt, führende Leerzeichen entfernt und die verwendete Codepege ausgwählt werden. Das Programm unterstützt die folgenden Dantenbank Formate: dBase III, dBase IV, FoxPro, VFP and dBase Level 7.

Da viele Programme das CSV Format unterstützen, kann der DBF to CSV Converter sehr gut zum Transfer der Daten zu anderen Systemen verwendet werden.

Das Programm kann mit verschiedenen Parametern im Befehlszeilen Modus oder im Windows Taskplaner gestartet werden.
ScreenShots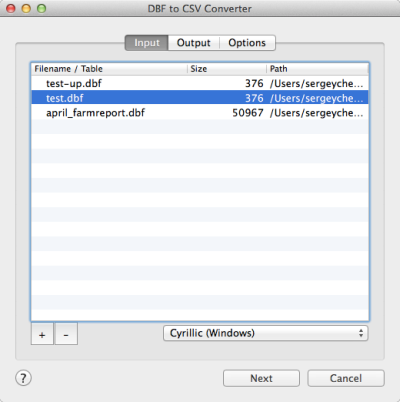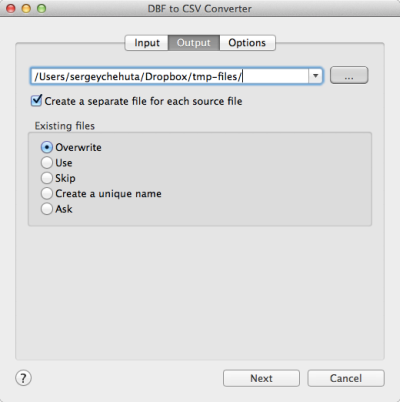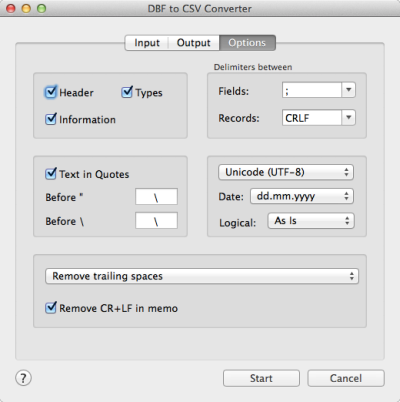 Herunterladen DBF to CSV Converter for Mac, 1.20, 2017-02-28


---
---